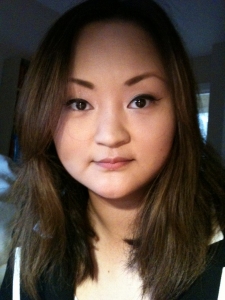 Trainer: Dr Linda Hui Yang
Dr Linda Hui Yang has a B.A. in English from Beijing Language and Culture University (BLCU). In 2005, she completed an M.A. degree in Applied Linguistics and English Language Teaching at King's College London. In 2011, Linda was awarded a PhD in Intercultural Studies by Durham University.
Linda is currently a Senior Trainer at Develop Global Ltd, a Durham University Business Creation Fellow, and a Durham University Ustinov College Mentor.
Linda is a highly experienced and creative trainer and consultant. She has 12 years of teaching and consulting experience in China, UK and Europe. She received a 'Best Lecturer Award' while she was teaching in BLCU.
Linda has worked for the UNESCO headquarters in Paris, top universities in China including BLCU, IELTS training centers (Speaking and Listening), and the International Office at Durham University as China Program Manager.
While Linda was pursuing a PhD in Durham University, she received scholarships from the Durham University Graduate School, the School of Education, and Ustinov College. At the same time, she was involved with a number of international research projects focused on Chinese students studying abroad, such as 'Reflections on Learning Inventory (RoLI) Project' and 'Developing a Self-Assessment Instrument for Living and Studying Abroad'. Linda has become expert in international students in UK Universities through years of research.
During her time at Durham University she involved herself in many extra-curricular activities to further her understanding of intercultural issues and her self development. In the first year of her PhD study, she founded Ustinov Intercultural Forum (UIF), which aims to promote cultural awareness, integration and personal development among all in Durham University and beyond. She served as founding president for three years, during which time she initiated and led many projects, including Cultural Day (an annual event at Ustinov College since 2006), Durham Intercultural Dialogue (coordinated with Durham County Council, 2008), Creative Cultural Diversity (a three-month event in June 2009) and the Working Abroad Career Fair (coordinated with the Careers Employability and Enterprise Centre, Durham University). From 2006 to 2009 she was the Postgraduate Research Students Representative for the School of Education at Durham University, the Students' Representative for the Chinese Association of North East England, the International Students' Representative (Ustinov College) and the Clubs & Societies Representative/Career Centre Liaison person (Ustinov College).
Due to Linda's outstanding achievements and contributions, Linda has received much recognition from Durham University and beyond. In 2008, she received the Outstanding Student Contribution award from the Faculty of Social Sciences and Health. In 2009, Ustinov College awarded her the prize for Outstanding Contribution to Intercultural Communication. In the same year, she was the North-East Regional Runner-up of Shine! The International Student Awards.  Also in 2009, Ustinov Intercultural Forum (UIF) was recognized as Best International Students Society.
Linda's research strength lies in intercultural studies in higher education in the UK and China. Her rich first-hand experience of living and studying in the UK as a formal international student, as well as tutoring international students in Durham University, has made her an expert in the area of Chinese students living and studying in the UK.