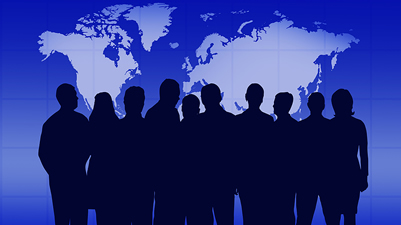 About Develop Global Ltd
Develop Global is a private training company located in Durham, U.K. It is the first and only company providing professional intercultural training and consultancy to Chinese students in UK universities, and also to admin and academic staff in UK universities.
The company is headed by Dr Linda Hui Yang, current Durham University Business Creation Fellow and CEO of Develop Global Ltd. Linda's research strength lies in intercultural studies in higher education in the UK and China. Her rich first-hand experience of living and studying in the UK as a formal international student, as well as tutoring international students in Durham University, has made her an expert in the area of Chinese students living and studying in the UK.
She is a highly experienced and creative trainer and consultant. She has 12 years of teaching and consulting experience in China, UK and Europe. She has worked for the UNESCO headquarters in Paris, top universities in China including BLCU, IELTS training centers, and the International Office at Durham University.
Develop Global's intercultural training program for Chinese students is developed by a team of intercultural experts who are specialized in higher education both in the UK and China. In addition, the program is designed based on findings from years of empirical research which focus on unveiling issues related with Chinese students living and studying in the UK. The program aims to enhance Chinese students' academic achievement and their quality of living in the UK.
In addition to providing training and consultancy to Chinese students, Develop Global also provides training and consultancy to University admin and academic staff to raise their awareness of Chinese students' characteristics and needs in order to enhance the quality of their service to Chinese students.